Seafoodies don't solely benefit from great tasting food, they also are exposed to a great source of vitamins and minerals that can help improve overall health. Eating seafood regularly has been linked to a reduced risk of heart disease, stroke, and other chronic conditions. Additionally, seafood is low in fat and calories, making it a great choice for those looking to maintain a healthy weight.

Incorporating seafood into your diet is easy, especially when you have a team of fishmongers here for you to ensure quality. There is also a world of diversity, from grilled salmon to shrimp scampi, there's something for everyone. 
So why not add a little Vitamin Sea to your diet and join the crew today?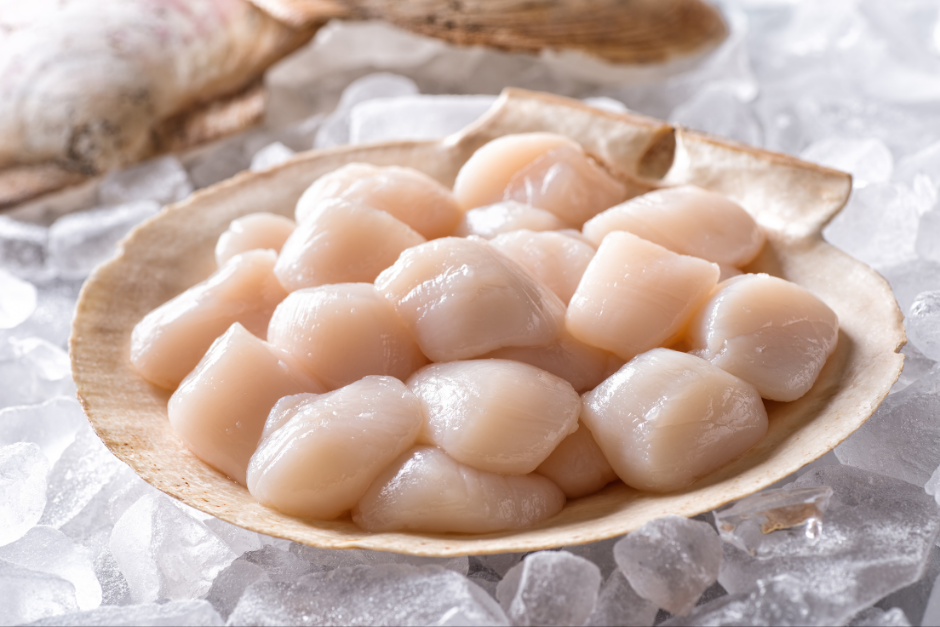 Frozen Bay Scallops - 1lb bags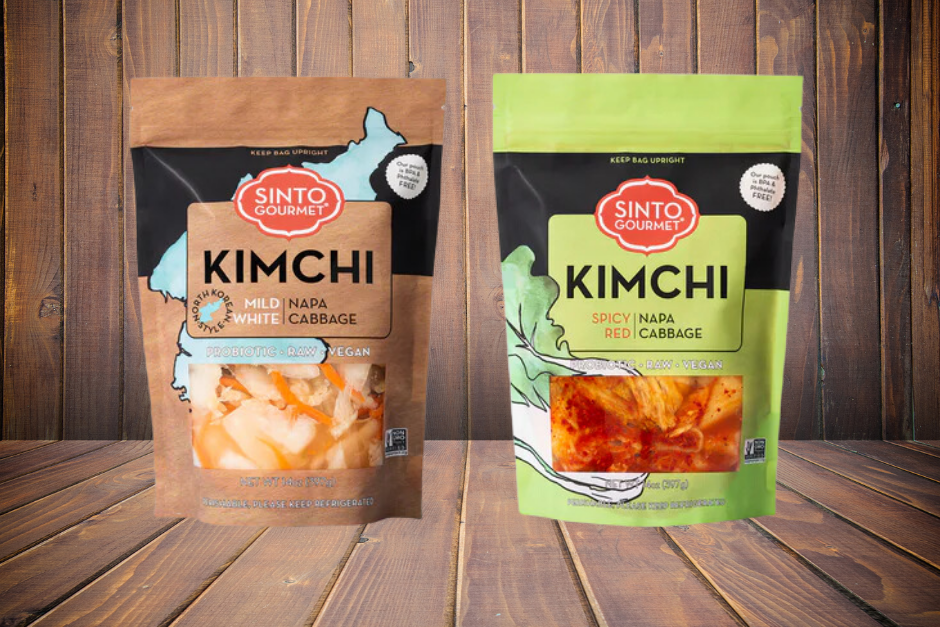 Kimchi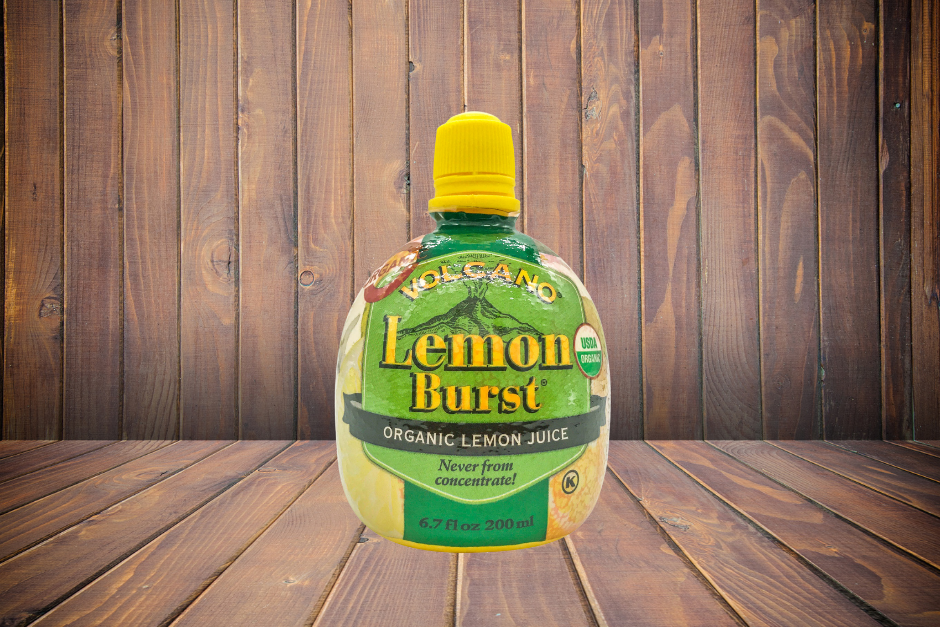 Volcano Lemon Burst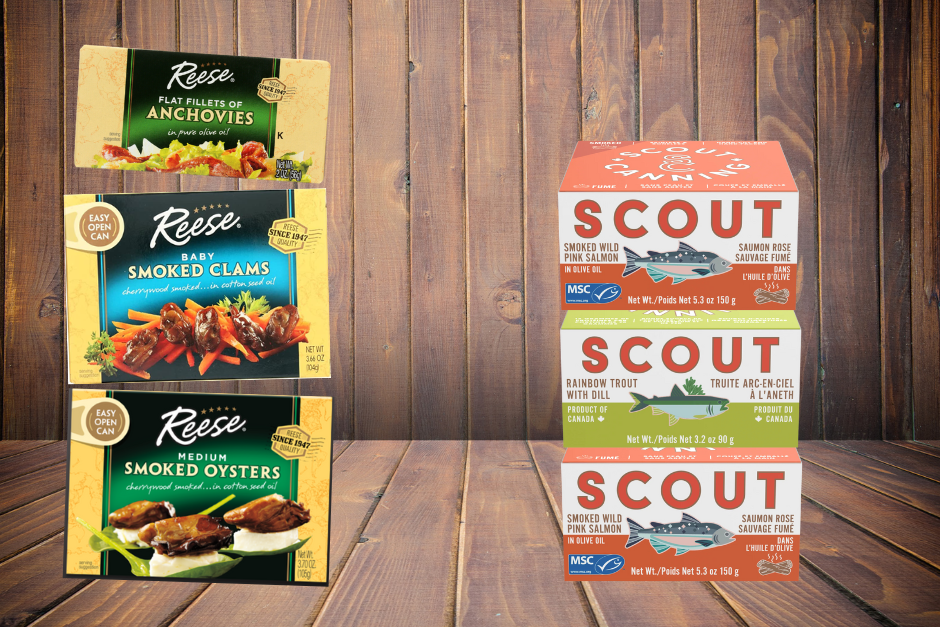 Canned Seafood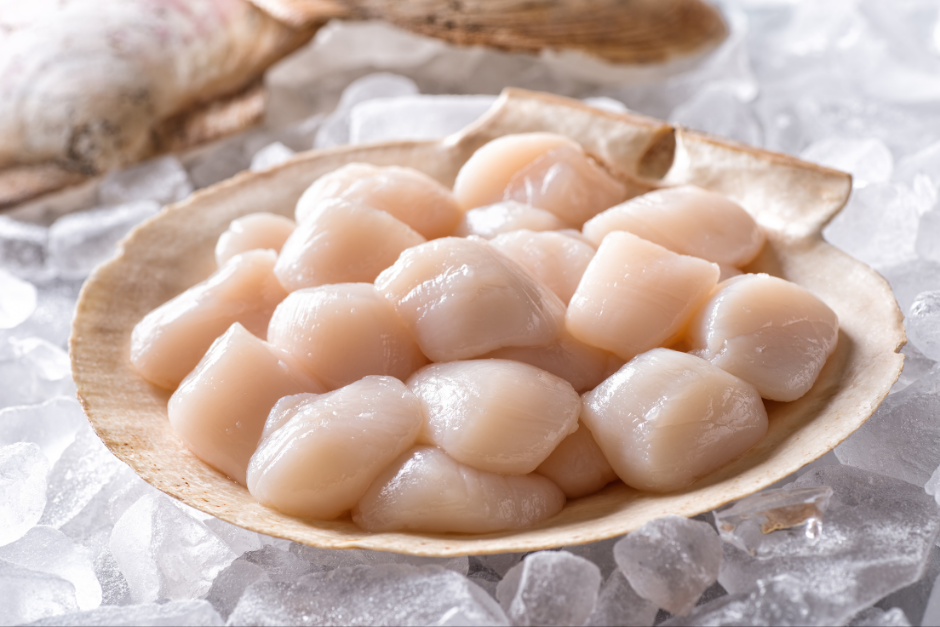 Frozen Bay Scallops - 1lb bag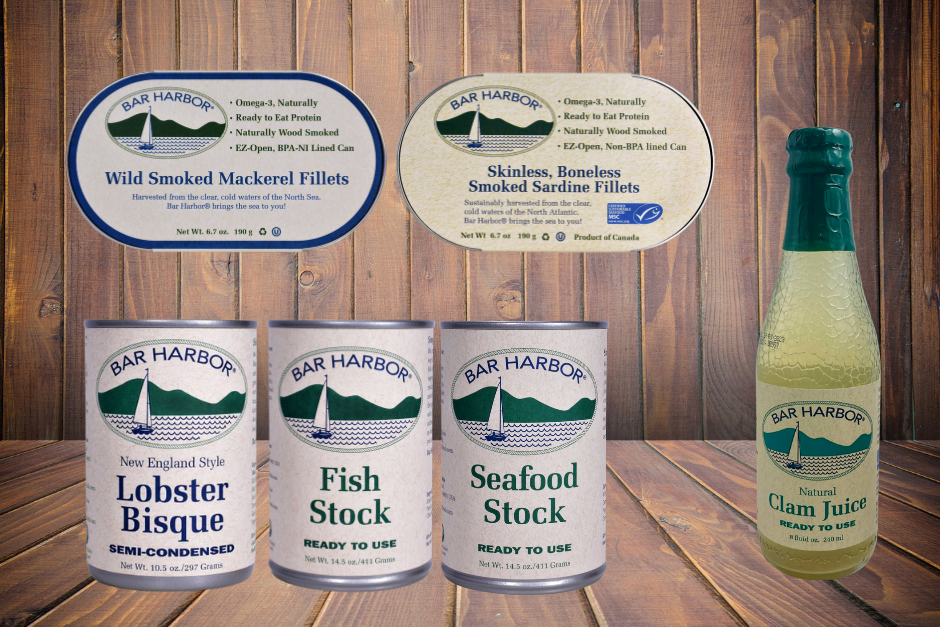 Bar Harbor
Groomer's World Famous Gulf Coast Ceviche
Fresh Homemade Crab Cakes
Dock. Door. Delivery.
Seafood Delivery!
Groomer's Seafood Is Committed To Your Safety.
We are 3rd party audited to ensure the highest standards and we also offer contact free curbside and delivery services.
Delivered Right To Your Door!
Try Our New Build-A-Box Program
Ordering is an easy 3 step process
Select Your Catch Level
We offer 3 Catch Levels, Crews, Cook, & Captain. Think of these like a nautical spin on Silver, Gold, & Platinum packages. Each level offers more and more options for you to choose from to make your very own Custom Catch.
Build Your Catch
We offer 4 packages sizes. Choose from 8, 16, 24, or 32 servings and then begin to pick from any of the listed items on your catch. How you mix and match is totally up to you, so have fun with it! Don't forget, larger packages have bigger discounts!
One Time Catch Or Subscription Catch
Our Custom Catch option allows you to make a one time purchase or to subscribe for extra savings. Subscription intervals are offered in 4, 6, and 8 week intervals.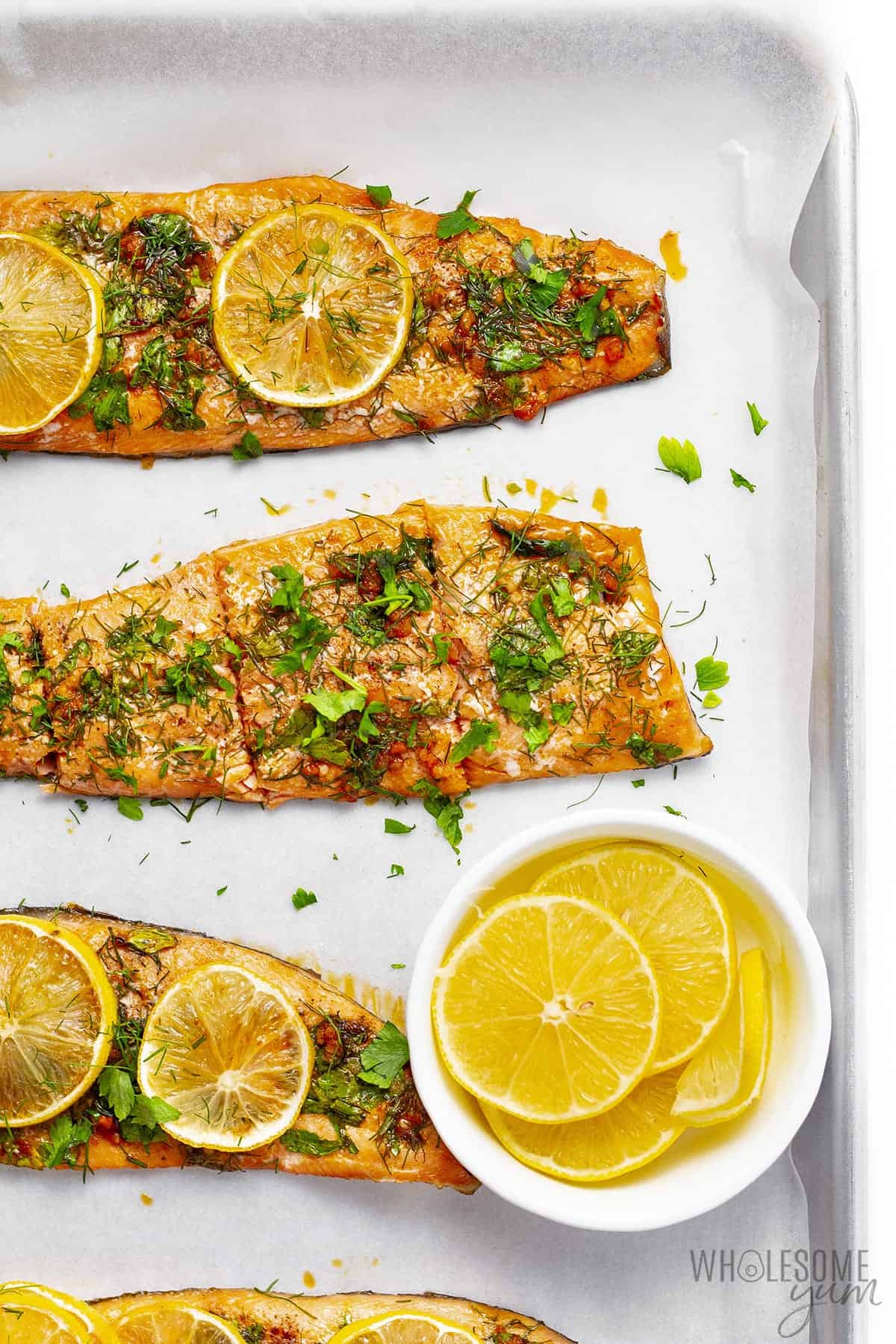 Ingredients
2 6-oz Rainbow Trout fillets
3 tbsp Olive oil
2 tsp Lemon juice
2 cloves Garlic (minced)
2 tsp Fresh parsley
2 tsp Fresh dill
1/2 tsp Paprika
3/4 tsp Sea salt
1/4 tsp Black pepper
Thin lemon slices (optional)
Instructions
Preheat the oven to 400 degrees F (204 degrees C). Line a small to medium baking sheet with foil or parchment paper.
In a small bowl, whisk together olive oil, lemon juice, garlic, dill, parsley, and paprika.
Place the trout fillets onto the baking sheet. Use paper towels to pat the fish dry.
Brush the trout on both sides with the olive oil mixture. Season both sides with sea salt and black pepper, leaving the fish skin side down at the end. If desired, place thin lemon slices all over the fish.
Bake for 10-12 minutes, until the trout internal temperature reaches 140 to 145 degrees F (60 degrees C).
Steamed Stone Crab Claws in Garlic Butter w/ Mustard Sauce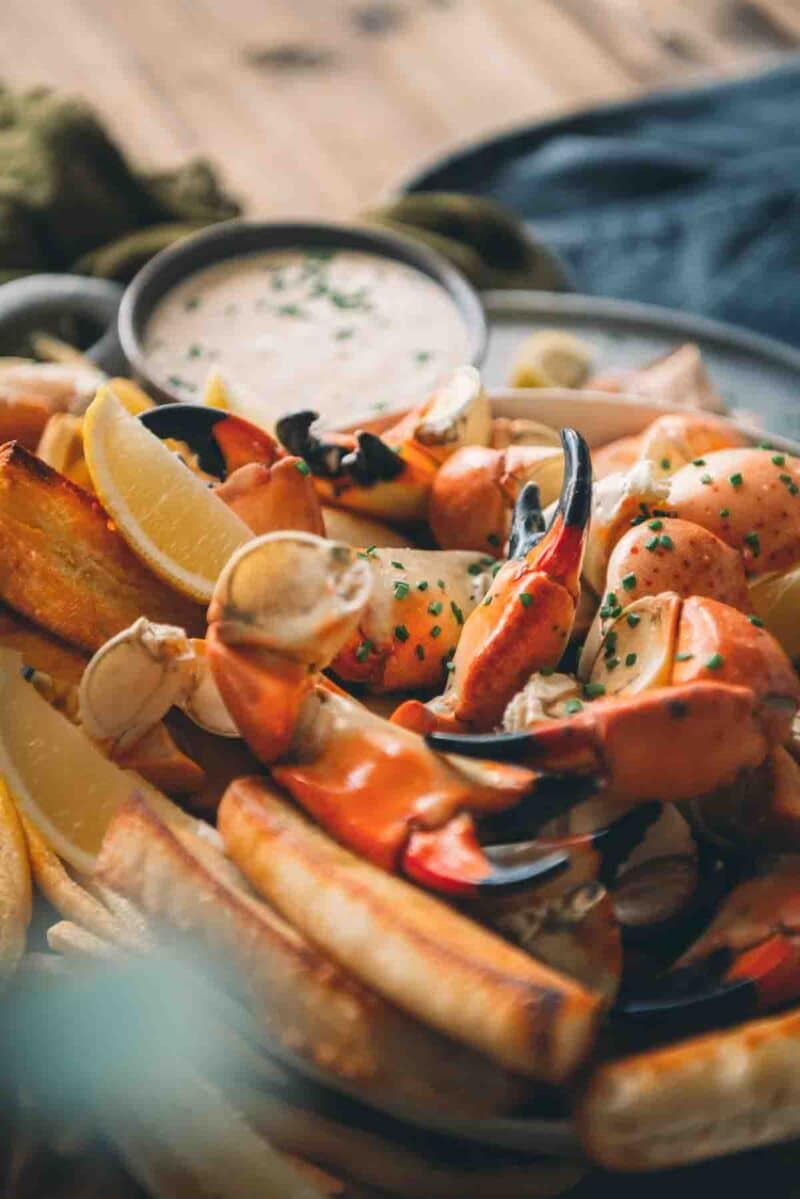 Ingredients
Mustard Sauce
¼ cup Mayo
2 tbsp Dijon
1 tbsp Horseradish
1 tsp salt
1 tsp Lemon Juice
1 tbsp Chives freshly minced
To Serve
Lemon Wedges
Melted butter
Instructions
Steam the crab
Rinse your crab claws in cold water and allow to dry on a wire rack or in a colander for 20 minutes.
Meanwhile, add water, lemon, and garlic in a pot and place a steam basket over top.
Add the stone crab claws and cover, making sure to vent the lid to allow steam to escape.
Steam claws 5 to 8 minutes until heated through
Carefully remove the claws from the steamer basket.
Make the sauce:
Meanwhile, whisk the sauce ingredients together in a small bowl to make the zesty mustard dip.
Serve:
To serve, crack each of the claws with crab/lobster crackers and place the crab claws in a bowl and toss with melted butter and chives.
Serve hot with the mustard sauce, additional melted butter and chives.
Notes
When ordering stone crab claw, they will most likely already be cooked, so the key here is to reheat them with extra flavor for serving.
If you want options, cocktail sauce, tarter sauce, or even chimichurri are also great dipping sauces for crab.
We kept this as close to the recipes we've tasted at restaurants in Florida, but if you want, sprinkle on a little Old Bay while the claws steam for added flavor.
Buttery Garlic Steamed Clams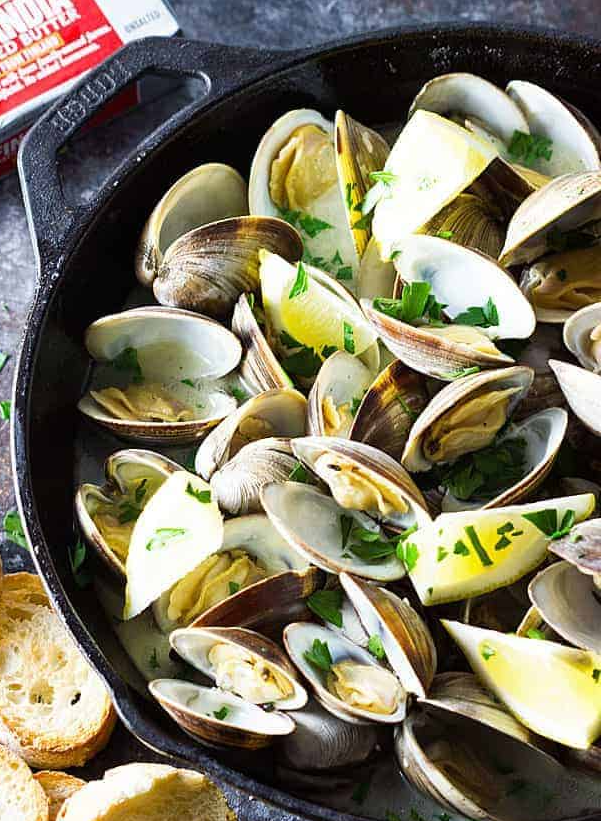 Ingredients
5 tablespoons Unsalted Butter, divided
1 tablespoon fresh minced garlic
1 cup white wine
1 tablespoon lemon juice
3 lbs Countneck Clams, rinsed and scrubbed
1/3 cup chopped fresh Italian parsley
Wedges from 1 lemon for garnish, if desired
Instructions
In a large skillet (that has a lid), melt 2-1/2 tablespoons of the butter over medium heat. Add garlic and cook, stirring constantly, until fragrant (about 30 seconds).
Add wine and lemon juice. Bring to a boil.
Add clams and remaining butter. Cover and steam until clams have opened (about 7-8 minutes). Occasionally shake skillet while steaming.
Discard any clams that do not open. Sprinkle evenly with parsley and garnish with lemon wedges, if desired. Serve with a french baguette or over a bed of cooked pasta.
3rd Generation Fishmonger
Blake Groomer
9801 McCullough, San Antonio
Texas 78216 United States