Fishing and Boating Week begins June 3rd! This is an annual celebration that brings together nature enthusiasts, fishing enthusiasts, and boaters from all walks of life. This week-long event serves as a tribute to the time-honored traditions of fishing and boating, highlighting their importance in promoting recreation, conservation, and environmental awareness. The latter two aspects are in mind with our specials line up this week. Promoting sustainability as a part of our over 100 year legacy. 
So celebrate the bounty of our oceans this week, and if you want a guaranteed catch, come on down to Groomers!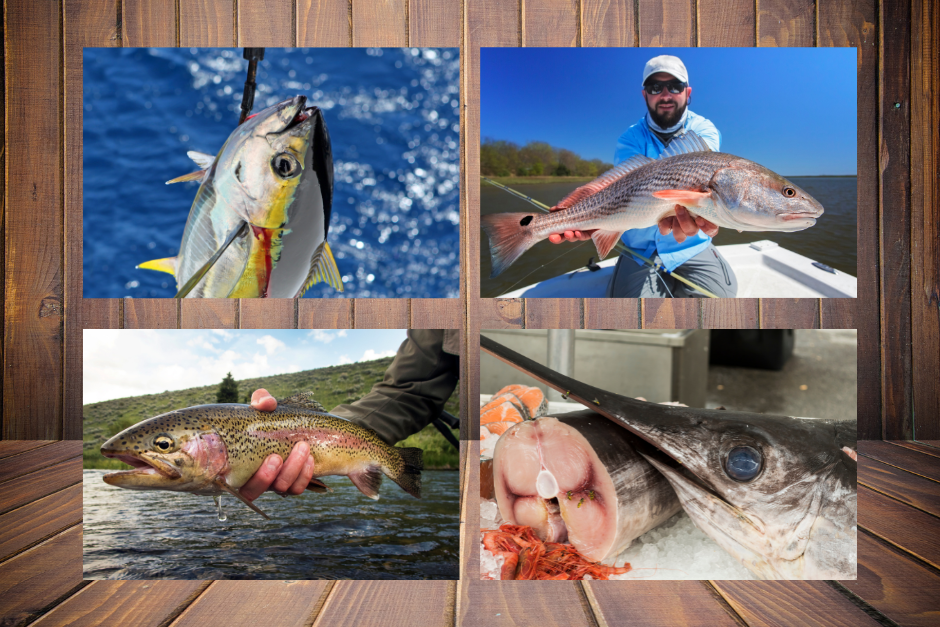 Sports Fish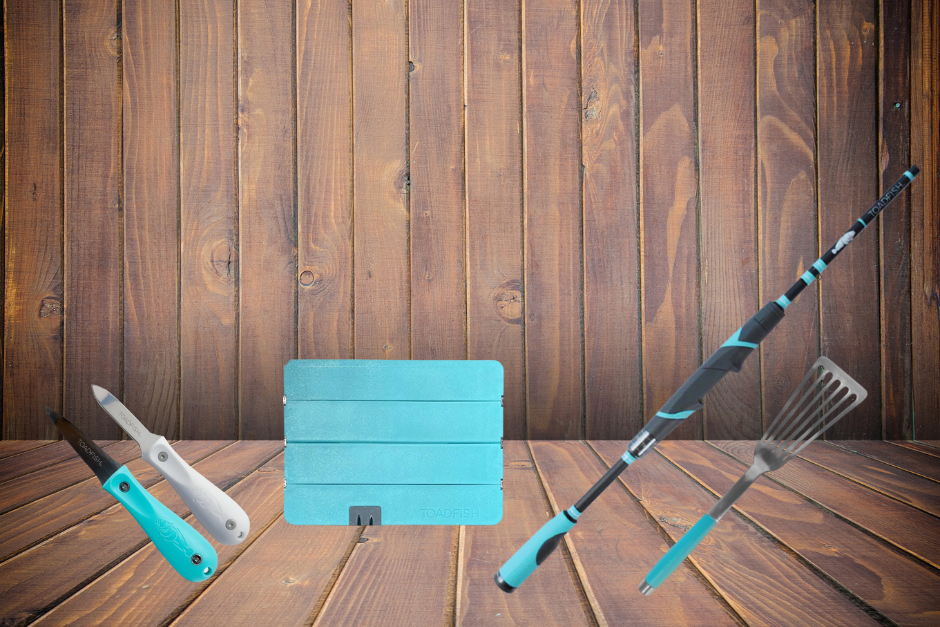 East Coast Scallops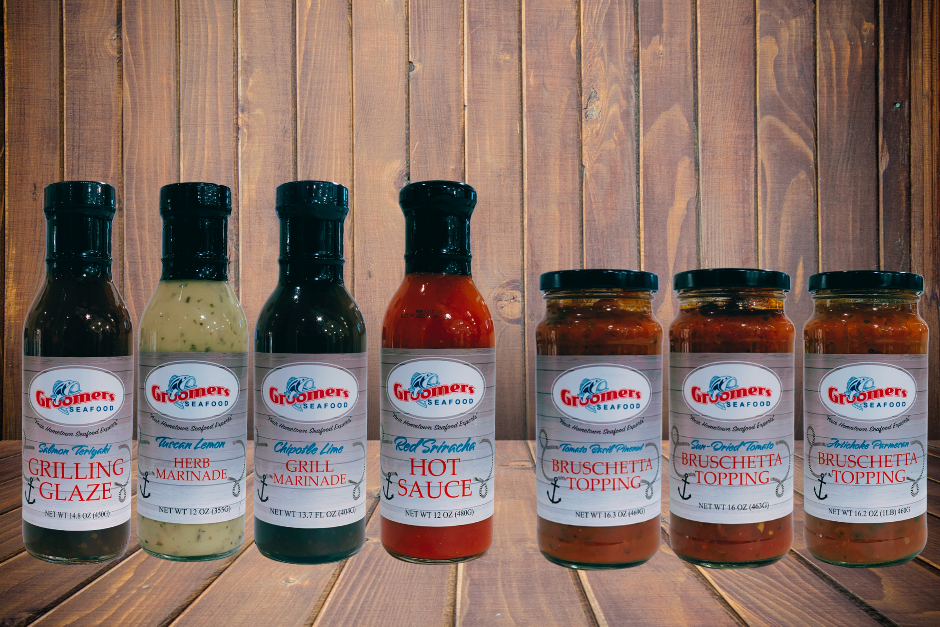 Groomer's Made Sauces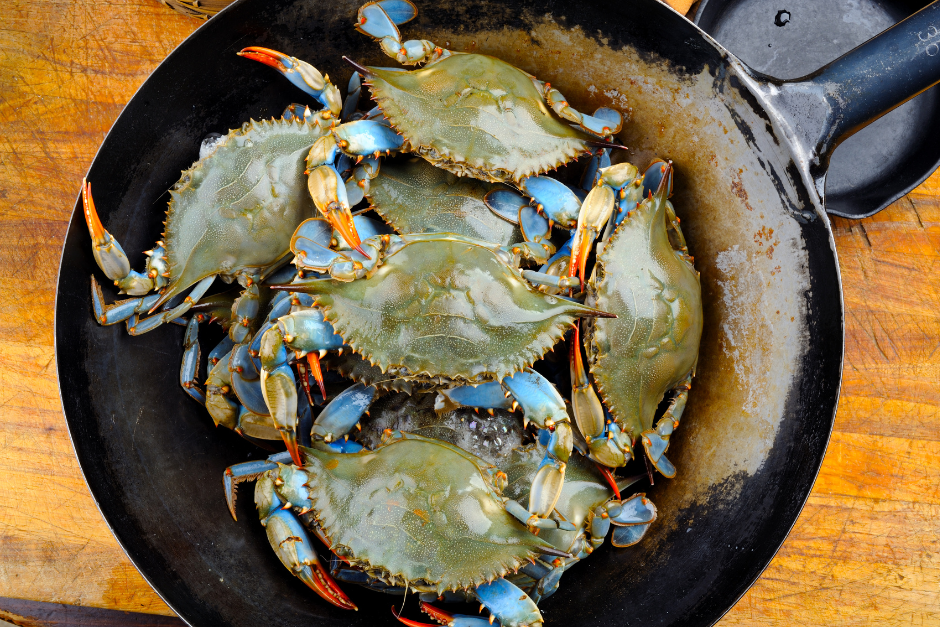 Frozen Blue Crab - Soft Shell and Gumbo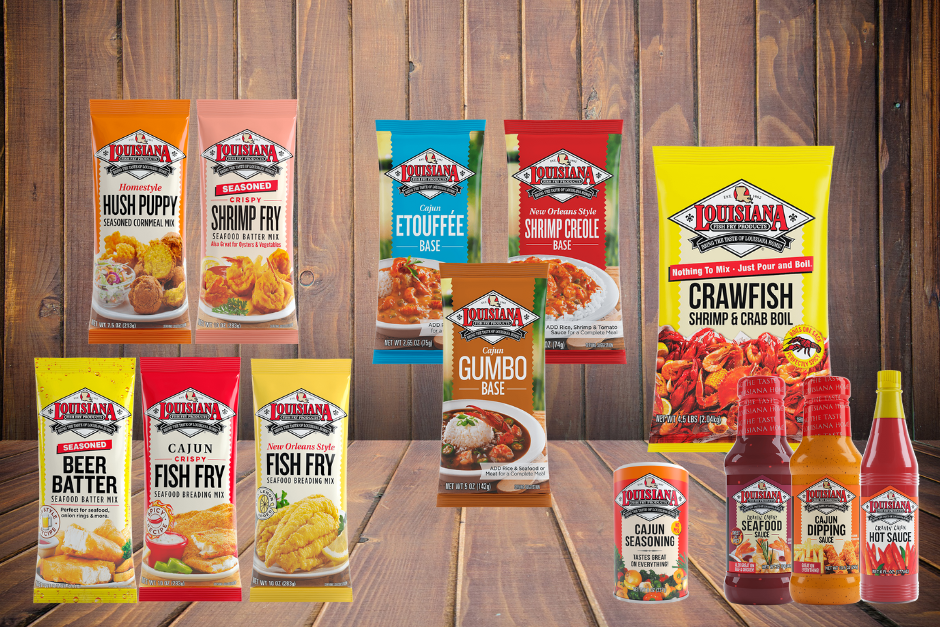 Louisiana Fish Fry Products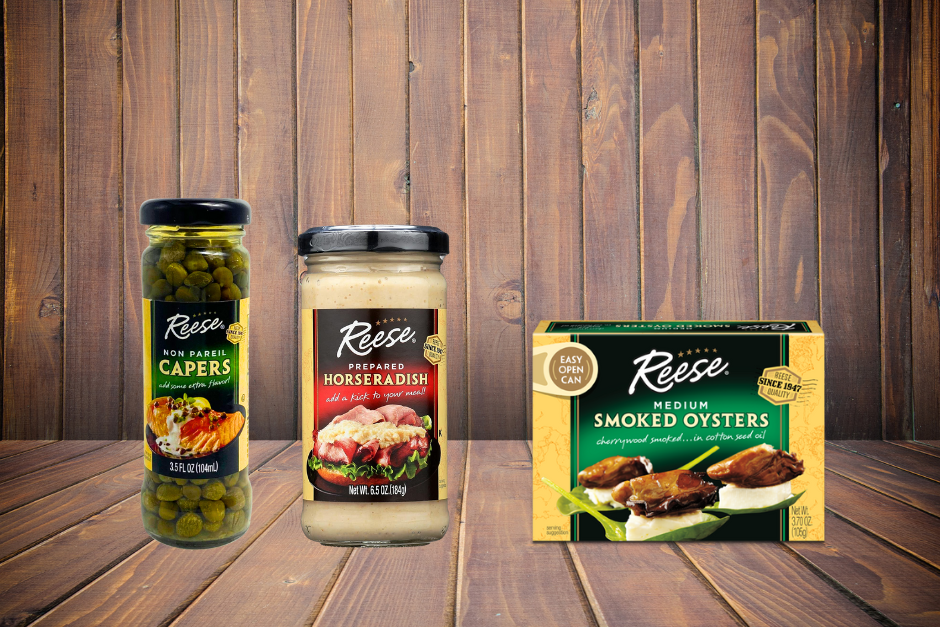 Reese Products
Groomer's World Famous Gulf Coast Ceviche
Fresh Homemade Crab Cakes
Dock. Door. Delivery.
Seafood Delivery!
Groomer's Seafood Is Committed To Your Safety.
We are 3rd party audited to ensure the highest standards and we also offer contact free curbside and delivery services.
Delivered Right To Your Door!
Try Our New Build-A-Box Program
Ordering is an easy 3 step process
Select Your Catch Level
We offer 3 Catch Levels, Crews, Cook, & Captain. Think of these like a nautical spin on Silver, Gold, & Platinum packages. Each level offers more and more options for you to choose from to make your very own Custom Catch.
Build Your Catch
We offer 4 packages sizes. Choose from 8, 16, 24, or 32 servings and then begin to pick from any of the listed items on your catch. How you mix and match is totally up to you, so have fun with it! Don't forget, larger packages have bigger discounts!
One Time Catch Or Subscription Catch
Our Custom Catch option allows you to make a one time purchase or to subscribe for extra savings. Subscription intervals are offered in 4, 6, and 8 week intervals.
Mussels in Lemon-Garlic Butter SAuce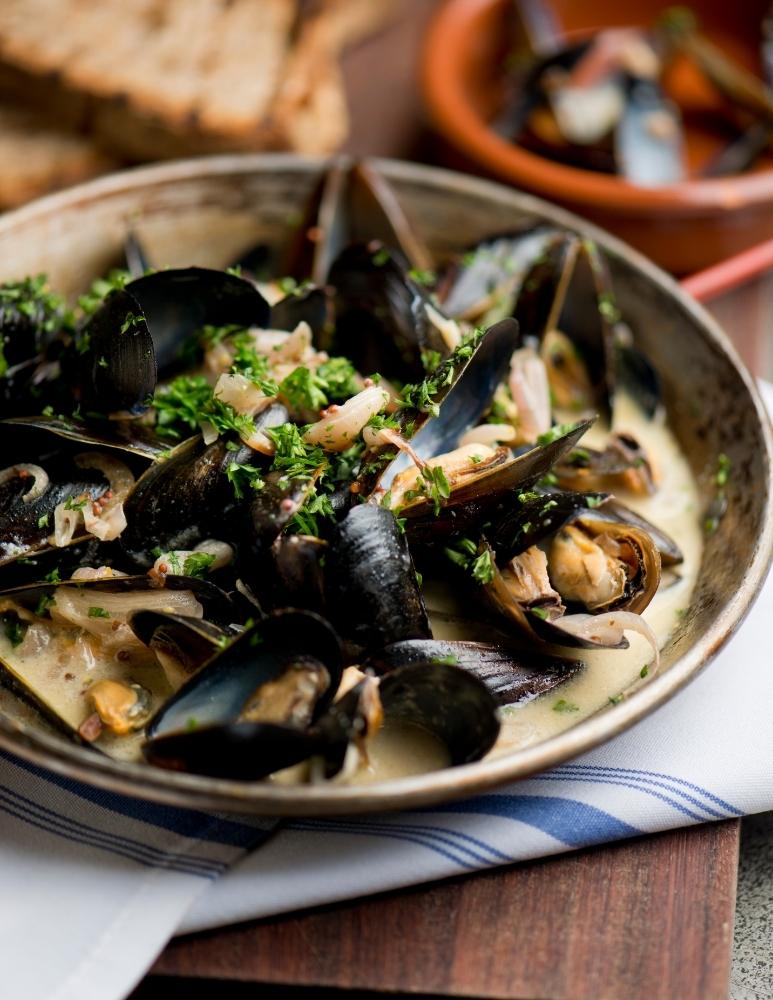 Ingredients
2 tablespoons Unsalted Butter
1 Onion small, finely chopped
2 teaspoon Minced Garlic
1/2 teaspoon Chili Flakes
1 cup Dry White Wine
1 cup Fresh Whipping Cream
1 lb of P.E.I. Black Mussels
Salt and Black Pepper to taste
1 Lemon juice and zest or 2-3 tbsp of Lemon Burst
1/2 cup Parsley chopped
Instructions
Melt the Butter in a large skillet (with a lid) – saute the Onion, Garlic and Chili Flakes until soft
Add the White Wine and simmer until reduced by two thirds – add the Cream and simmer 2 – 3 minutes
Add the Mussels and cover the skillet – over low heat, steam the Mussels until cooked – about 8 – 10 minutes
Remove from heat – season to taste with Salt and Black Pepper – stir through the Lemon Juice, finely grated Zest and Parsley
Blue Crab Lump Meat Salad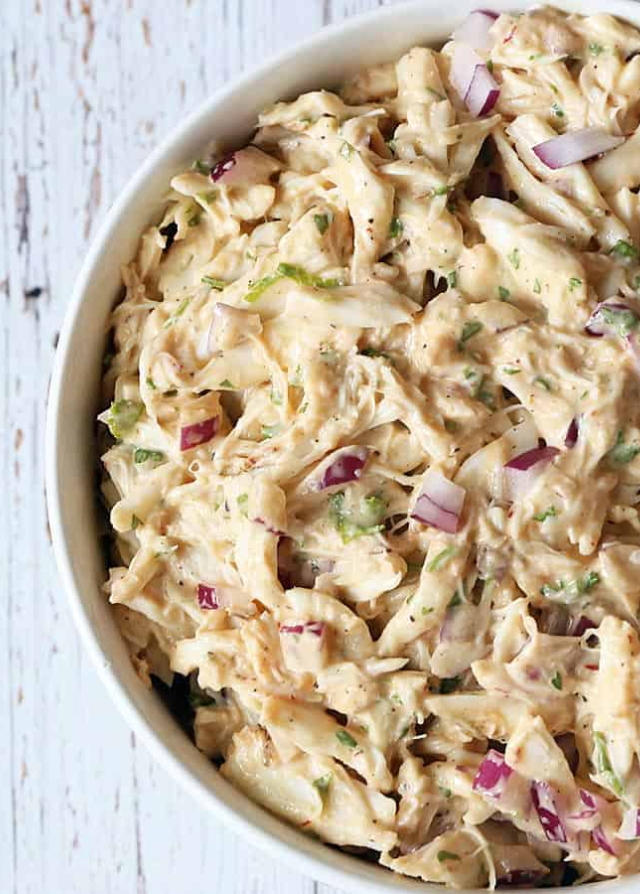 Ingredients
8 oz lump crab meat as fresh as possible
2 tablespoons red onion diced
2 tablespoons chopped parsley
⅓ cup mayonnaise
1 teaspoon Dijon mustard
1 teaspoon hot pepper sauce
½ teaspoon Diamond Crystal kosher salt Optional; see comment below under "Notes"
⅛ teaspoon freshly ground black pepper
¼ teaspoon garlic granules
Instructions
Pick through the crab meat to get rid of any shells.
In a medium bowl, use a fork to mix together the crab meat, onions, and parsley.
Add the remaining ingredients and mix to combine.
If you didn't add salt, taste to ensure that the salad is salty enough to your taste. If not, add a pinch of salt.
Serve immediately, in a bowl, stuffed inside a tomato or bell pepper, in a lettuce wrap, or on bread such as this almond flour bread.
Pan-Seared Grouper w/ Lemon-Caper Sauce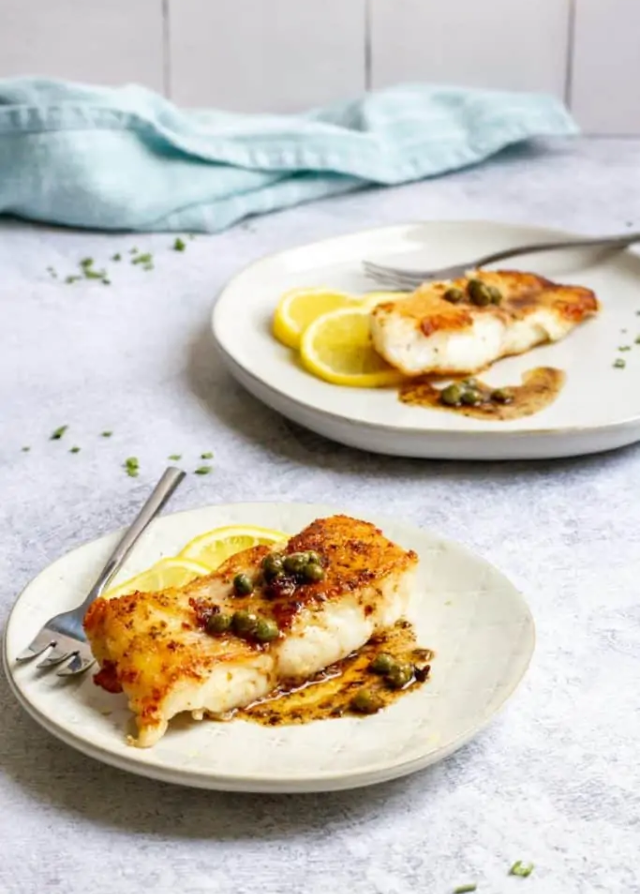 Ingredients
2-8 ounces grouper fillets Or swap another firm white fish (such as halibut)
1 tablespoon flour Use gluten-free AP flour if needed
pinch salt, pepper
1 tablespoon olive oil
2 tablespoons butter, divided
1 lemon, juiced
1 tablespoon capers
small handful fresh herbs (such as fresh rosemary, chives, or oregano)
Instructions
Pat grouper fillets dry. Dust with flour, and shake off any excess. Sprinkle them on both sides with salt and pepper.
Prepare a heavy pan with the olive oil and 1 TB butter. Heat on medium-high until butter is melted but not browned, then turn the heat down to medium.
Place the fillets in the pan and cook about 3-4 minutes. Don't touch the fillets until they're ready to flip.
Use a thin metal spatula to test the fish. If you can slide the spatula under the fish without the fish sticking to the pan, it's ready to flip. If the fillets won't release, give them another 30 seconds. They'll release when they've finished cooking.
After flipping, divide the remaining 1 TB butter over both fillets.
Cook fish another 3-4 minutes until done. Fish will be golden on both the top and bottom and opaque all the way through when finished cooking.
Transfer the fish to plates, leaving the excess butter in the pan. Cover fish to keep warm, or set fish in a 200ºF oven.
Reduce heat to medium. Add the lemon juice and capers, and stir with a wooden spoon. Add half the herbs and stir again.
Serve fish hot with pan sauce and remaining herbs.
3rd Generation Fishmonger
Blake Groomer
9801 McCullough, San Antonio
Texas 78216 United States