I know what you're thinking. "What does fish have to do with Thanksgiving? Thanksgiving is all about Turkey"! Well, maybe to some, but believe it or not Thanksgiving is one of our heaviest times of the year. Why is that? Just look at the first Thanksgiving, or perhaps I should say, the "Fish Thanksgiving!" At the First Thanksgiving, turkey was actually not the main attraction. Being in a coastal area, seafood was in fact one of the main stars of the Thanksgiving show. Lobster, mussels, clams, oysters, and eels made up the bulk of the menu. Fresh cod and bass were also served up by the dozen. In fact, it was said that Chief Massasoit went to and from the ocean "carrying as many eels as he could handle". Today the tradition of seafood still holds true in many households. In the Northeast, lobster is commonly found side by side with the turkey, on the West Coast it's not unheard of to have a nice slab of salmon in the center of the table and here in the Gulf region, especially in Louisiana, seafood-heavy jambalaya is a Thanksgiving dinner staple. There are many great Seafood Thanksgiving recipes to share (oyster stuffing anyone?) and we've included several below to pair with our specials!
We hope this will be a means to you enjoying your holiday to the fullest with the freshest and most premium of seafood the ocean has to offer. From our family to yours, have a happy Thanksgiving!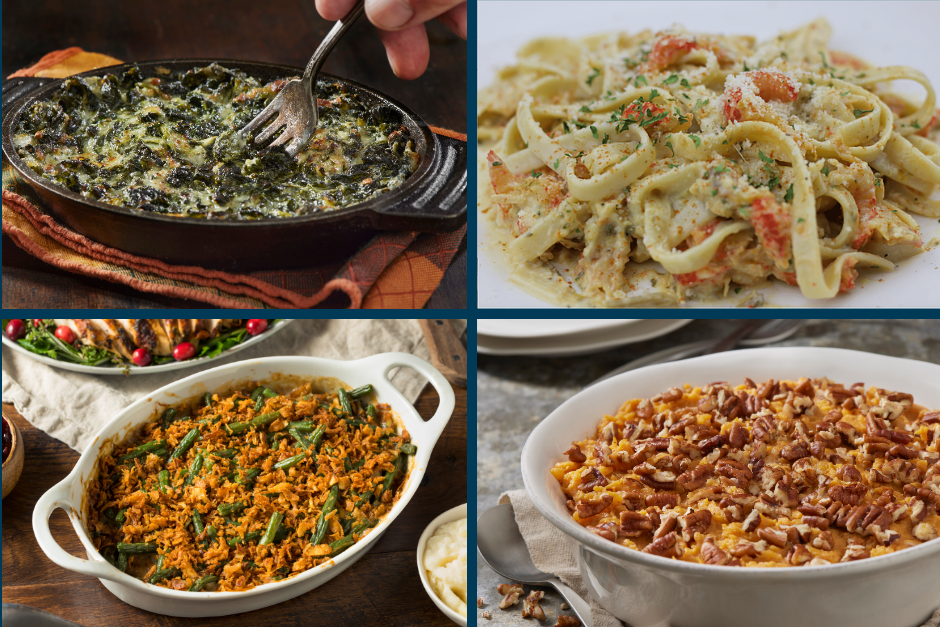 La Boucherie Sides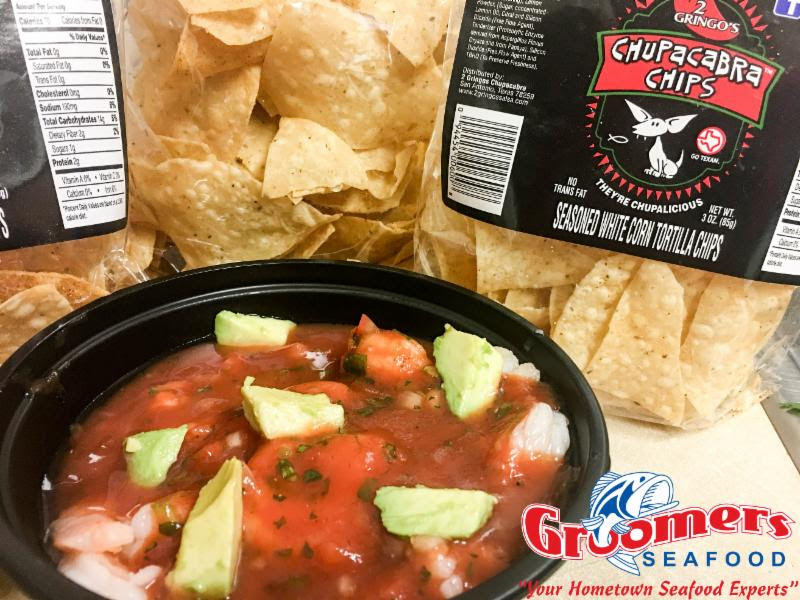 Groomer's Made Items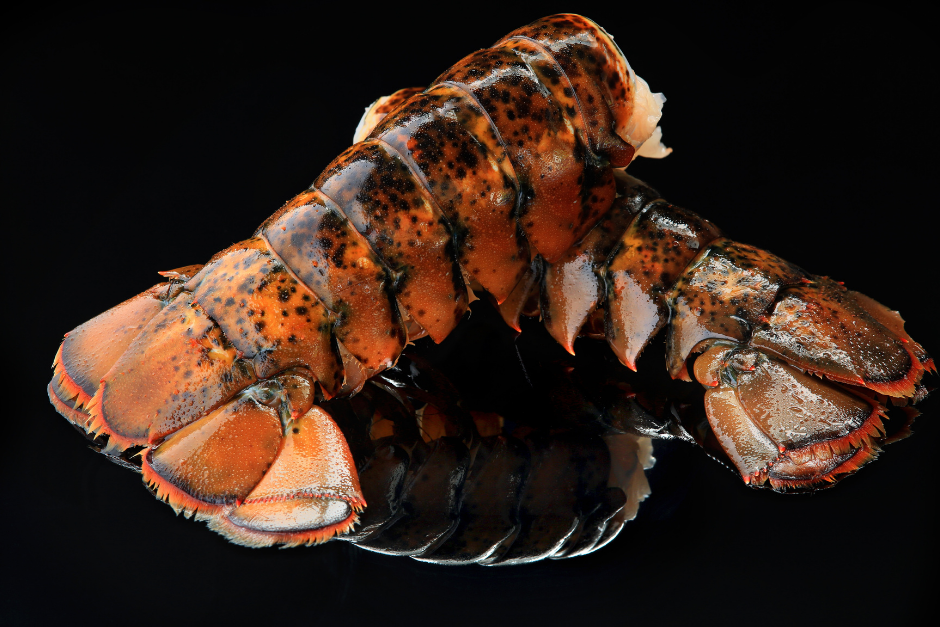 Frozen Lobster Tails 4-12oz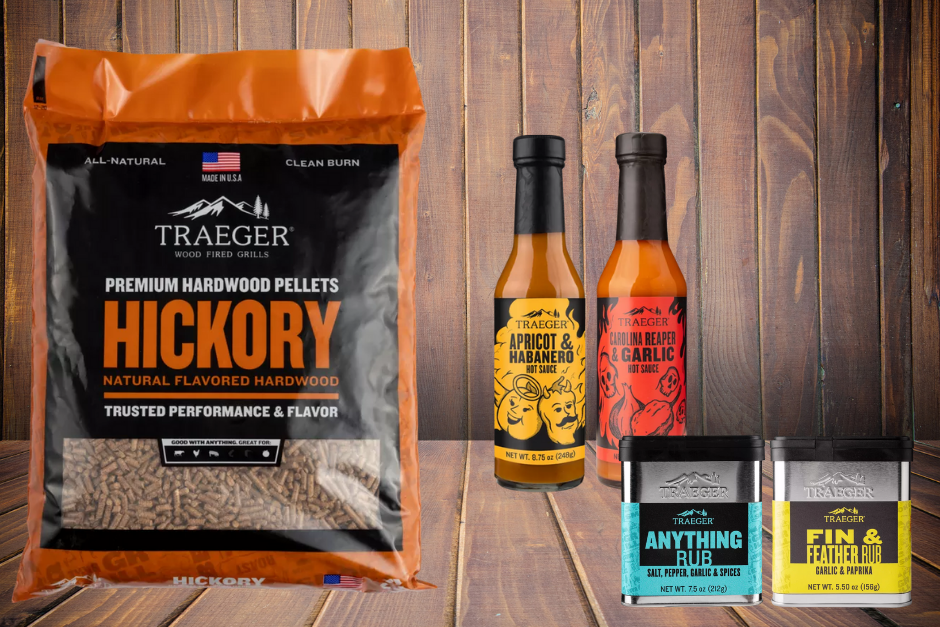 Traeger Products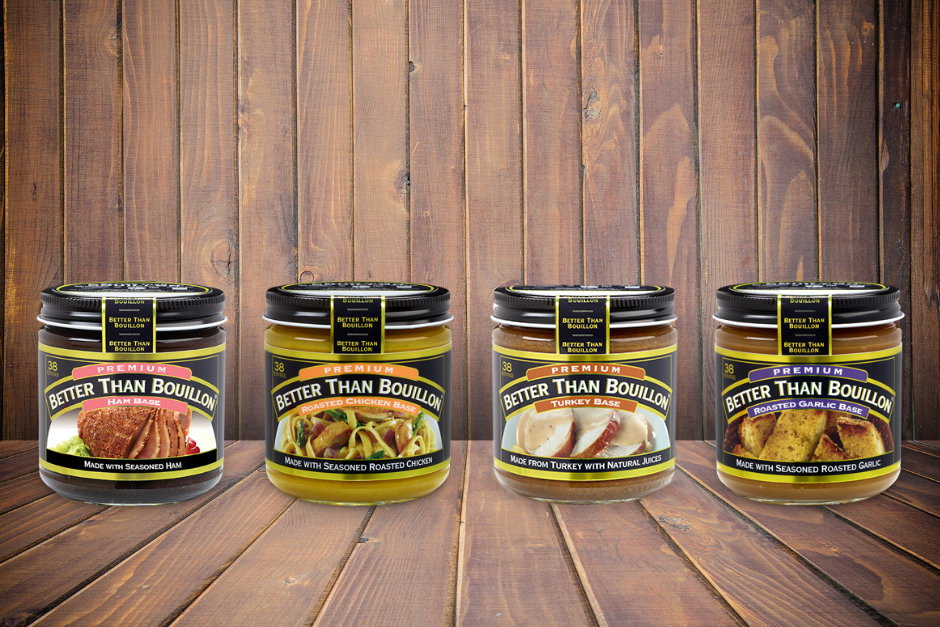 Better than Bouillon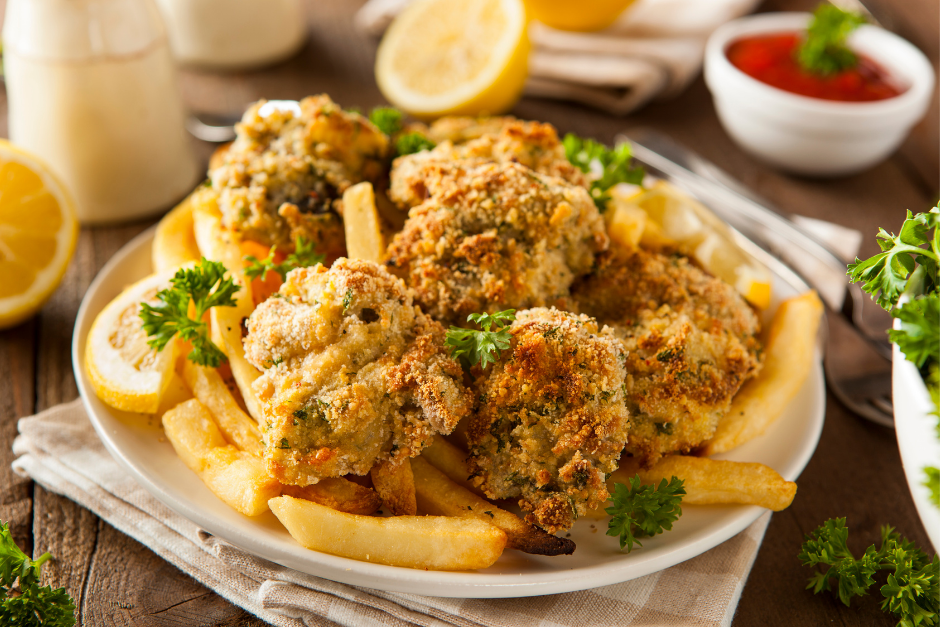 Frozen, Breaded Oysters - 2lb bag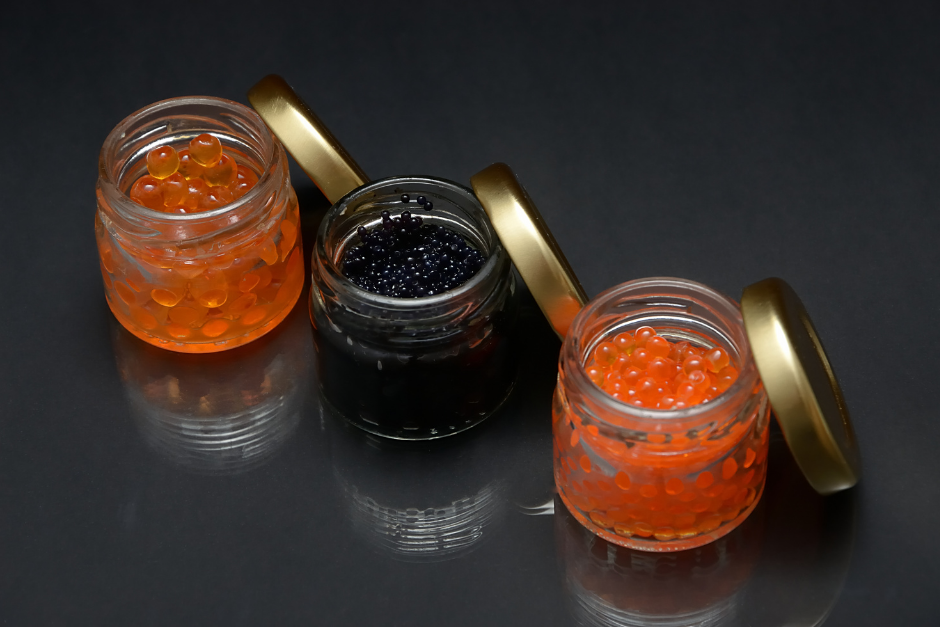 Caviar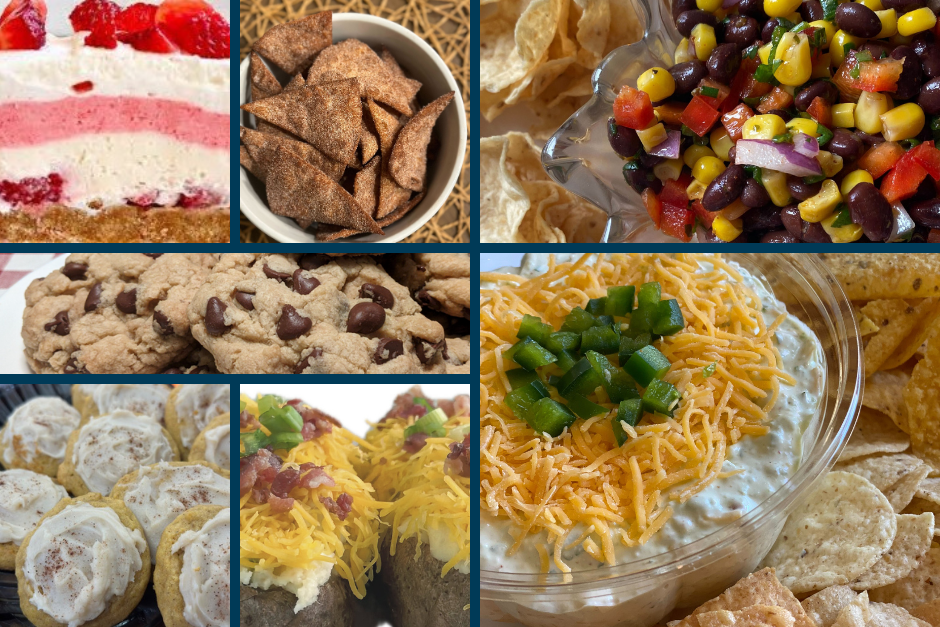 Maggie Mae's Fresh Eats
Groomer's World Famous Gulf Coast Ceviche
Fresh Homemade Crab Cakes
Dock. Door. Delivery.
Seafood Delivery!
Groomer's Seafood Is Committed To Your Safety.
We are 3rd party audited to ensure the highest standards and we also offer contact free curbside and delivery services.
Ordering is an easy 3 step process
Select Your Catch Level
We offer 3 Catch Levels, Crews, Cook, & Captain. Think of these like a nautical spin on Silver, Gold, & Platinum packages. Each level offers more and more options for you to choose from to make your very own Custom Catch.
Build Your Catch
We offer 4 packages sizes. Choose from 8, 16, 24, or 32 servings and then begin to pick from any of the listed items on your catch. How you mix and match is totally up to you, so have fun with it! Don't forget, larger packages have bigger discounts!
One Time Catch Or Subscription Catch
Our Custom Catch option allows you to make a one time purchase or to subscribe for extra savings. Subscription intervals are offered in 4, 6, and 8 week intervals.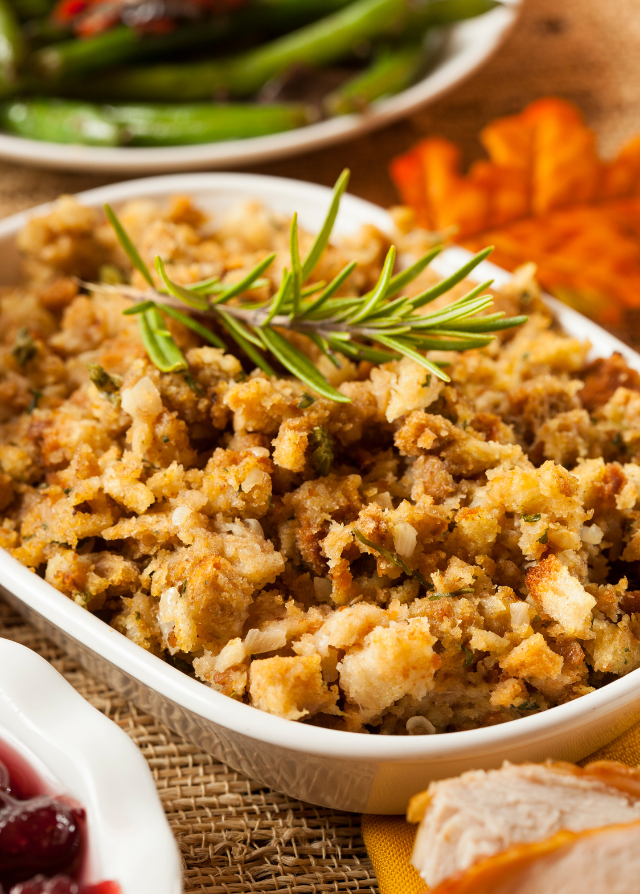 Ingredients
12 tablespoons (1 1/2 sticks) unsalted butter divided, plus more for baking dish
1 8in square baked and cooled cornbread preferably on the sweet side
15 slices white or wheat bread toasted and cooled
1/2 large white onion finely chopped
2 celery ribs finely chopped
1/2 large green bell pepper finely chopped
1/2 cup chicken broth plus more as needed
2 dozen freshly shucked or jarred oysters preferably Gulf oysters, drained and coarsely chopped (reserve the oyster liquor)
1/4 cup freshly squeezed lemon juice
1 tablespoon hot sauce preferably Crystal
1/4 cup fresh flat-leaf parsley finely chopped
1 tablespoon fresh sage finely chopped; or 1 teaspoon ground sage
1 1/2 teaspoons truffle salt or sea salt 1/2 teaspoon ground white pepper
Instructions
Heat oven to 350 degrees. Butter a 9-by 13-inch baking dish.
Crumble cornbread into a large bowl. Tear toasted white or wheat bread into very small pieces, add to cornbread, and toss to combine
Melt 8 tablespoons butter in a large sauté pan over medium heat. Add onion, celery and bell pepper; sauté, stirring occasionally, for 3 minutes. Cover pan and cook, stirring occasionally, until vegetables are almost translucent, 5 to 6 minutes. Remove cover, add broth, and cook, scraping up any browned bits from the bottom of the pan, for 2 to 3 minutes. Continue to cook the mixture for 1 more minute, then remove from heat, add to bread mixture, and stir to combine.
In a medium bowl, stir together oysters, lemon juice, hot sauce, parsley, sage, salt and white pepper. Add to bread mixture and stir well to combine. If dressing seems too dry, add a little oyster liquor and up to ½ cup more chicken broth; mixture should be very moist.
Pour dressing into greased baking dish. Cut remaining 4 tablespoons butter into small pieces and scatter over top of dressing. Bake until top and sides are browned, 40 to 45 minutes.
Garlic-Herb Marinated Ahi Tuna Steaks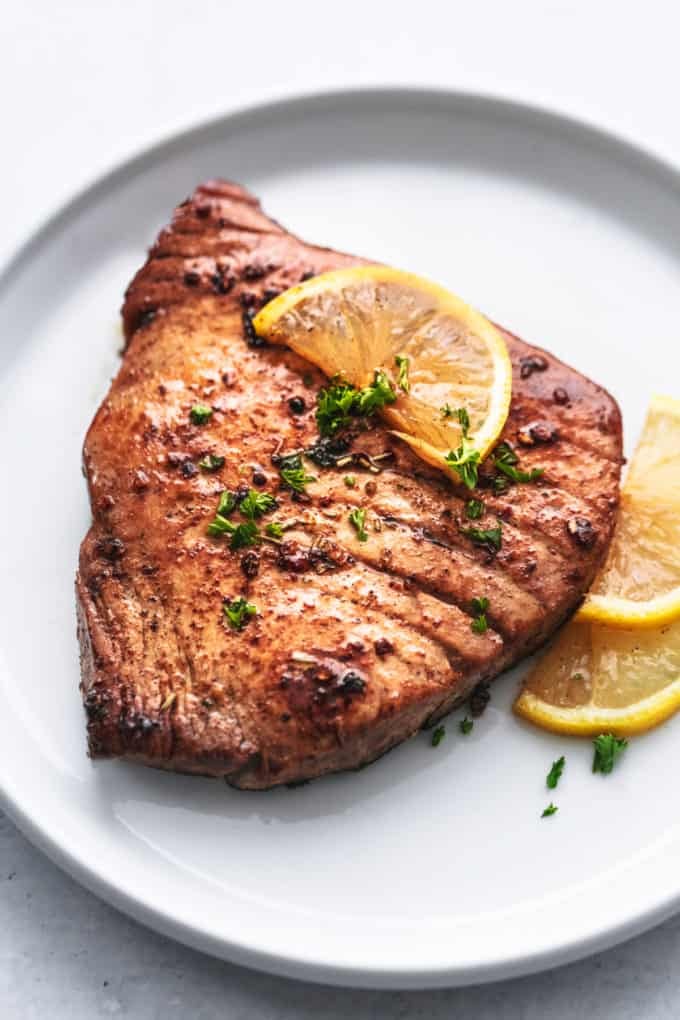 Ingredients
2-4 6/8 oz Ahi Tuna steaks
1/3 cup olive oil
1 tbsp honey
1 tbsp minced garlic
1 tbsp cilantro finely chopped
1 tbsp parsley finely chopped
1 tsp salt
1/2 tsp cumin
1/4 tsp black pepper ground- (can substitute 1/2 tsp coarsely cracked black pepper)
1/2 tsp smoked paprika
2 tbsp lemon juice
Instructions
Combine all of the marinade ingredients and whisk vigorously.
Place tuna steaks in a gallon ziploc bag. Add the marinade, toss to coat the tuna steaks, press out excess air and seal (if using ziploc bag)
Transfer to the fridge and chill for 30 minutes.
Grill 6-8 minutes on each side until easily flaked with a fork and center of tuna steak is just barely pink. Internal temperature should read 90-95 degrees when done. Alternately, steaks can be seared in a skillet over medium-high heat, or broiled in the oven at 400 degrees.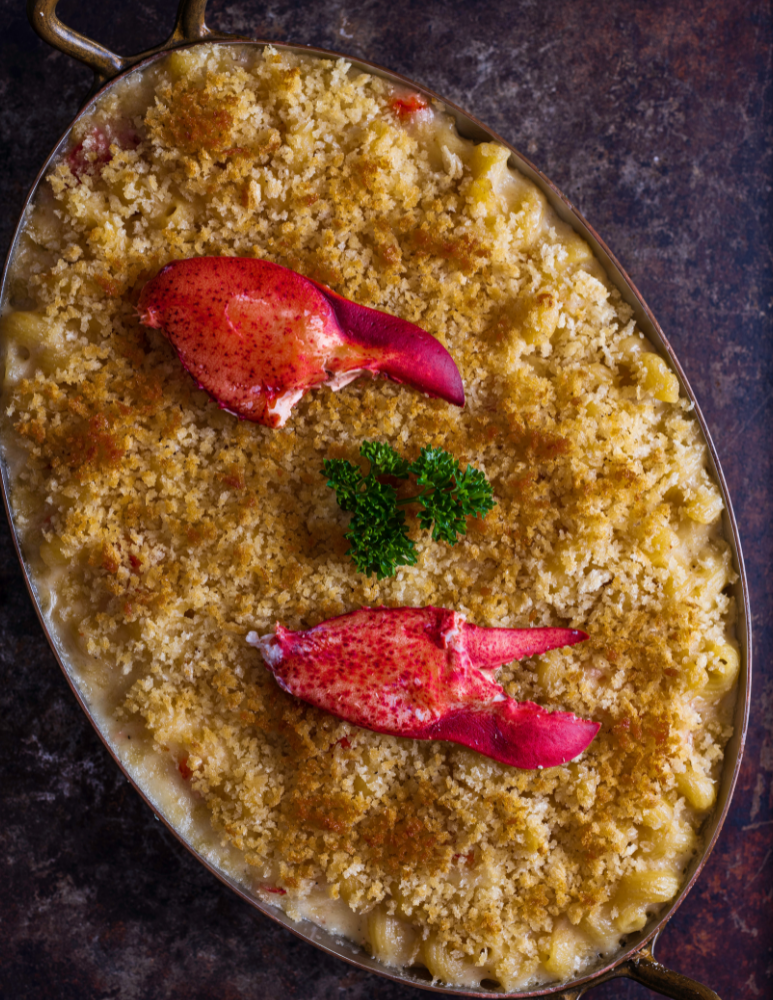 Ingredients
8 oz lobster meat cooked, chopped (about 2 cups)
16 oz dry pasta cavatappi,penne or shells
⅓ c butter
⅓ c flour
1 tsp onion powder
½ tsp dry mustard powder
½ tsp salt or to taste
¼ tsp Old Bay Seasoning
¼ tsp black pepper or to taste
2 ¾ c milk
½ c light cream
2 c sharp cheddar cheese shredded
1 ¼ c Gruyere cheese shredded, can substitute with swiss, mozzarella or havarti
½ c fresh parmesan cheese shredded
Topping
½ c bread crumbs
2 tbsp butter melted
2 tbsp parmesan cheese shredded
1 tsp parsley chopped
Instructions
Preheat oven to 400°F. Grease a 9x13 pan.
Combine topping ingredients in a small bowl. Set aside.
Cook pasta al dente according to package directions. Drain and run under cold water and set aside.
While pasta is cooking, melt butter over medium heat in a saucepan. Stir in flour and seasonings and cook 2 minutes.
Combine milk and cream. Add to the flour mixture a little bit at a time whisking in after each addition. The mixture will be very thick at first but will smooth out as you continue adding liquid.
Once all of the liquid is added, bring the mixture to a boil. Reduce heat and simmer 1-2 minutes or until thickened while whisking.
Remove from heat and stir in the cheeses whisking until the sauce is smooth and melted.
Combine the sauce and the pasta. Gently stir in half of the lobster meat and spread into the prepared pan.
Add remaining lobster meat on top and sprinkle with the topping mixture.
Bake 20-25 minutes or until bubbly and topping is browned. Do not overcook.
Notes
This recipe uses cooked lobster meat. Use tails or a whole lobster if you prefer. You can cook just tails by broiling them or boiling in water below. Two to three small tails should be enough but you can add extra if you'd like.
No Lobster?! No Problem. Substitute other favorites seafood in this recipe such as lump crab meat, shrimp, scallops, salmon or a combination!
To Boil Lobster Tails for Meat Bring a large pot of heavily salted water to a boil. Place 3 lobster tails (approximately 3-3.5 oz each) in the boiling water and let simmer 3-4 minutes or just until cooked through. The thickest part of the meat should reach 140°F. Check them early to ensure they do not overcook.
3rd Generation Fishmonger
Blake Groomer
9801 McCullough, San Antonio
Texas 78216 United States